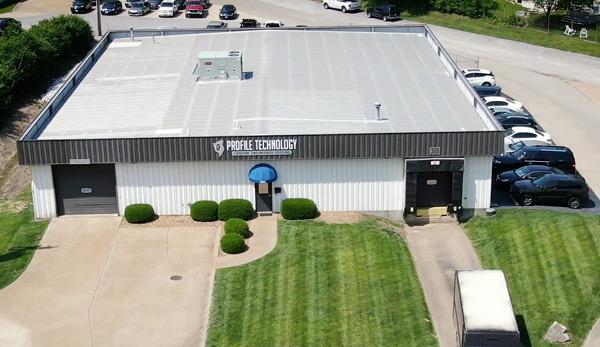 Profile Technology
300 Seebold Spur
Fenton, MO 63026
800.369.4242
314.965.9111
314.966.5550 (fax)
Staff Contacts
Contact Us
Great things in business are never done by one person, they are done by a team. We have a team of industry professionals eager to help find solutions to suit your wood producing needs, contact us today.
Our state of the art facility is located in the heart of the USA producing premium economic cutting tools for the wooden pallet and container industry. Contact us today to review your tooling or machinery needs.
Customer service representatives will help you reordering wear parts, screws, wedges, gibs, knives, carbide inserts, set screws, collars or plates for wood processing equipment.
Need help with a custom application on machinery or tools? Our sales and engineering team will help you every step of the way to a your finished container load of wooden products. We use 2D and 3D CAD software to bridge the gap in what you want and what we'll make for your application. Experience with similar tools running in the industry give us insight into performance for custom tooling applications.
A picture is worth a thousand words. Using your computer or smart phone contact us by attaching a photo or video of what you are looking for using the contact us form below.